STYLED SHOOT: A MODERN TWIST
2018-07-05

13 Dec 2017
Dramatic Lace Elegance in Downtown Los Angeles
The majestic, modern exterior of the Walt Disney Concert Hall in downtown Los Angeles set the perfect scene for "A Modern Twist" styled photoshoot featuring the Morgan gown from our 2018 Enzoani collection. With the talents of photographer Jay Jay of Jay Jay Studios, models Linda Chiriac (who also did hair and makeup) and Arsen B, and Men's Custom Attire by William and Company, the collaborative shoot produced a fresh and stunning take on modern wedding photos. Check out pictures below of Morgan's dramatic lace train highlighted against the clean lines of the concert hall, and get inspired for your own aisle style. Find an authorized Enzoani retailer near you to contact about the gown.
---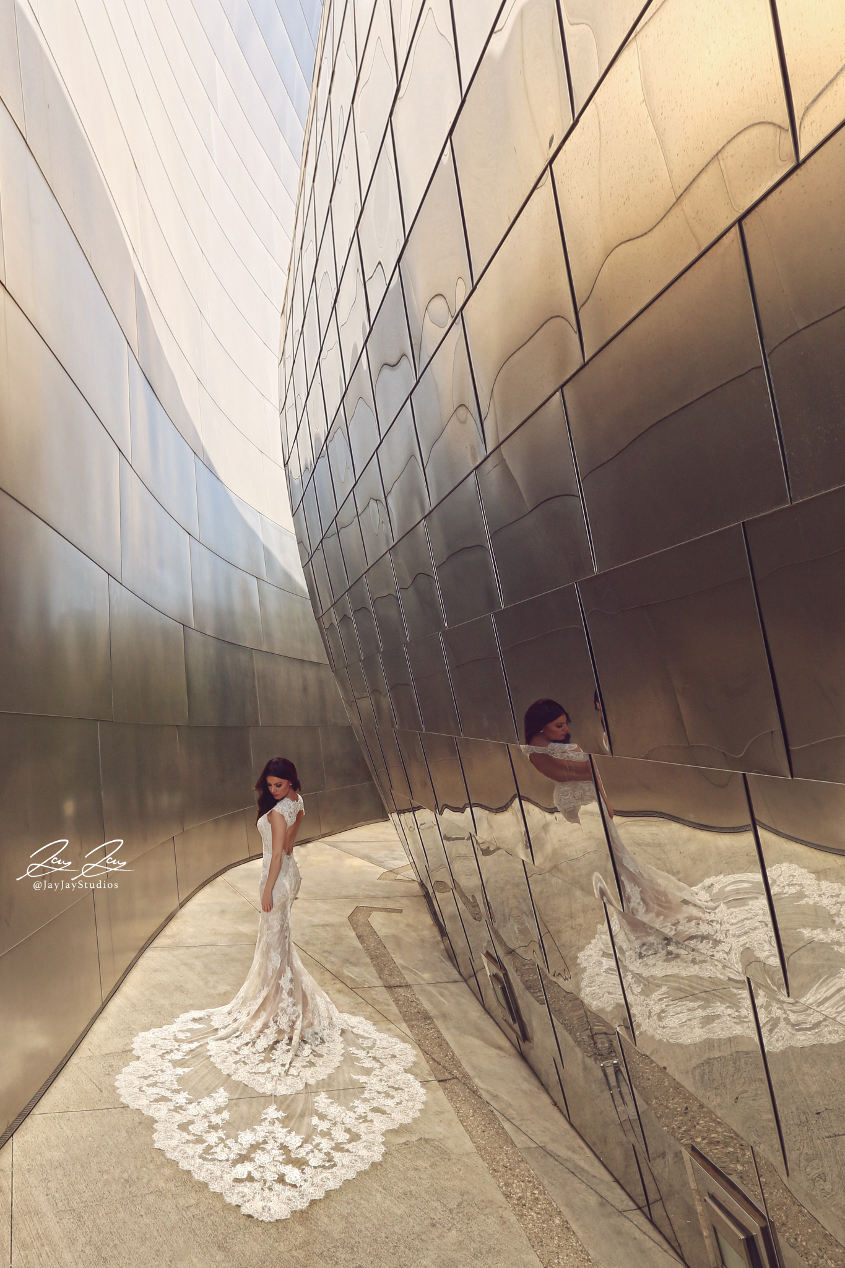 *

---
Photographer Jay Jay about the shoot location: "We wanted a modern touch to the backdrop, since modern is the 'thing' now. We wanted to give a futuristic feel with a timeless dress. I'm a big fan of Back to the Future movies, so this kind of all made sense in its own way."

---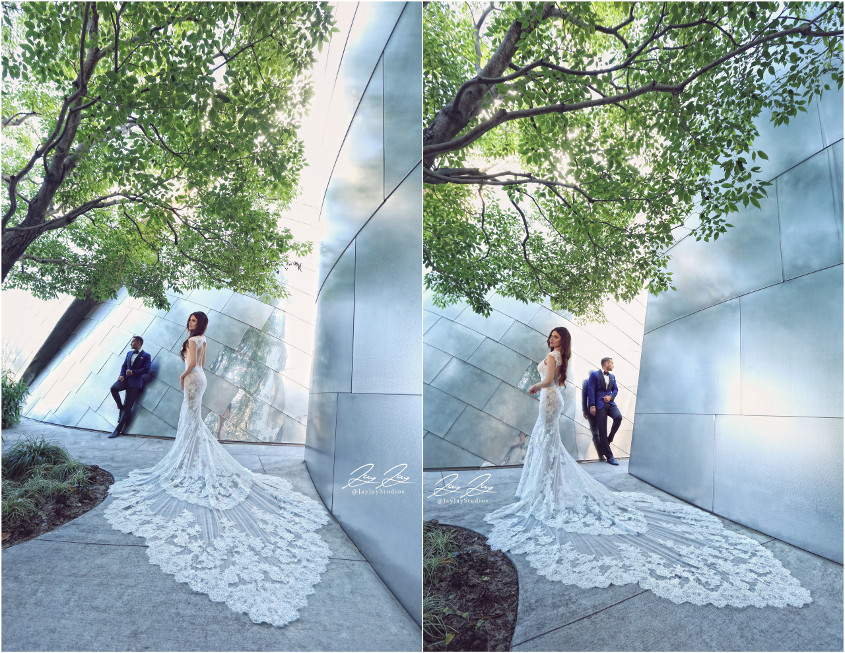 ---
Model Arsen Babajanyan agrees: "The venue was beautiful and is quite the place to shoot for pre-wedding photos. It had an incredible view and and captures the perfect moment for a couple."

---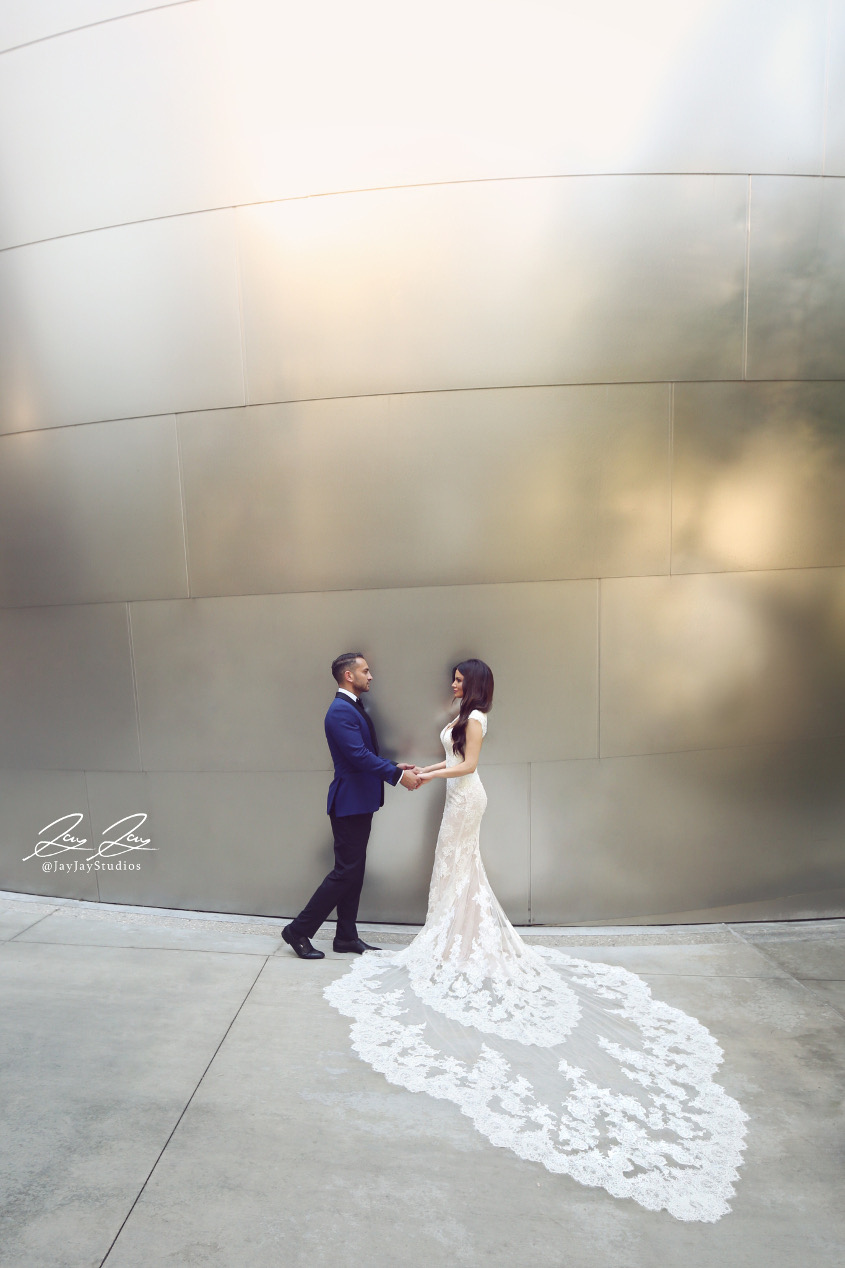 ---
Model Arsen shares: "Some tips I would give for brides and grooms posing for wedding photographs would be to be yourself, stay calm, and don't panic. It may seem nerve-wracking in the beginning, but as time goes by, you will get used to feeling comfortable. The photographer (Jay Jay) was patient and gave us tips throughout the whole shoot and made all our pictures come out great."

---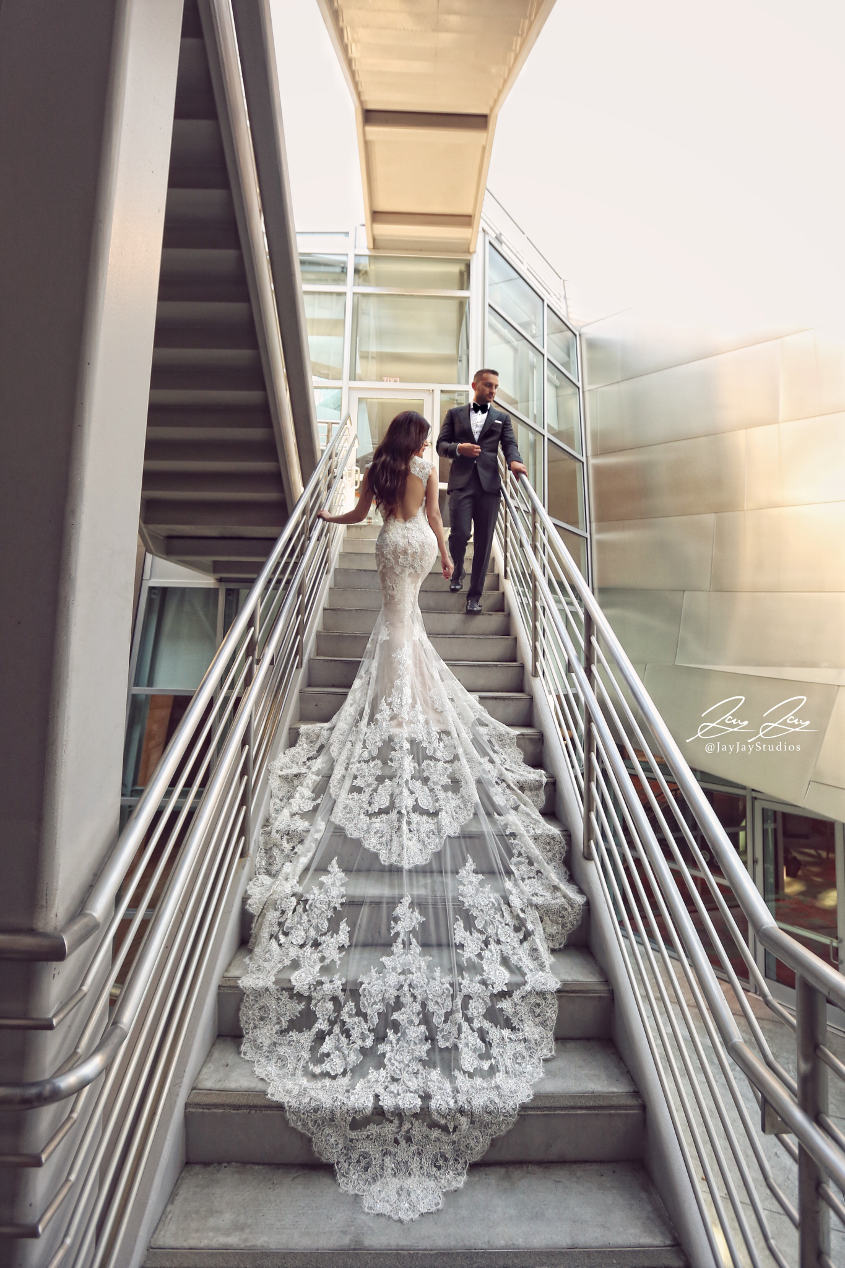 ---
Photographer Jay Jay: "It's always a pleasure to work with Enzoani creations, since they are so timeless and always have a creative touch to them, so you can always point out an Enzoani dress from miles away."

---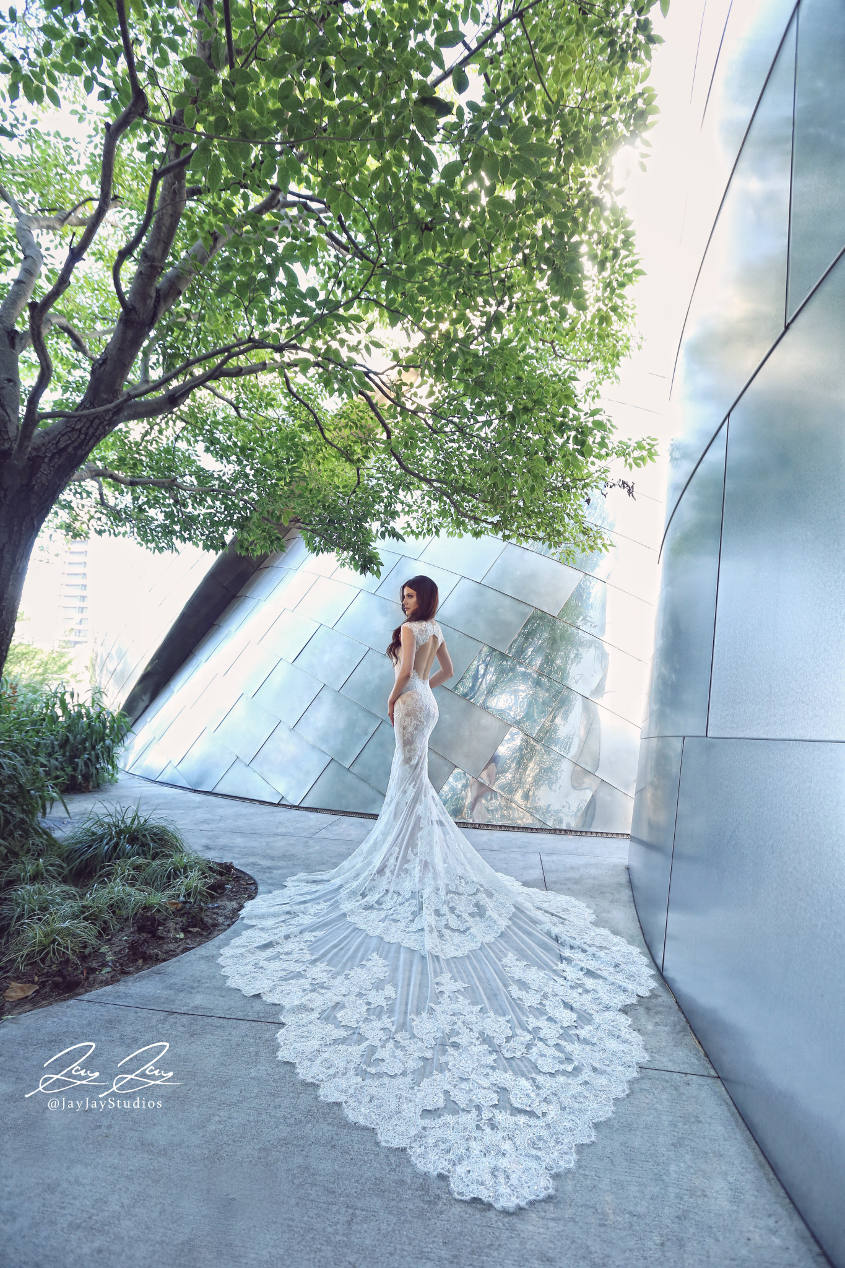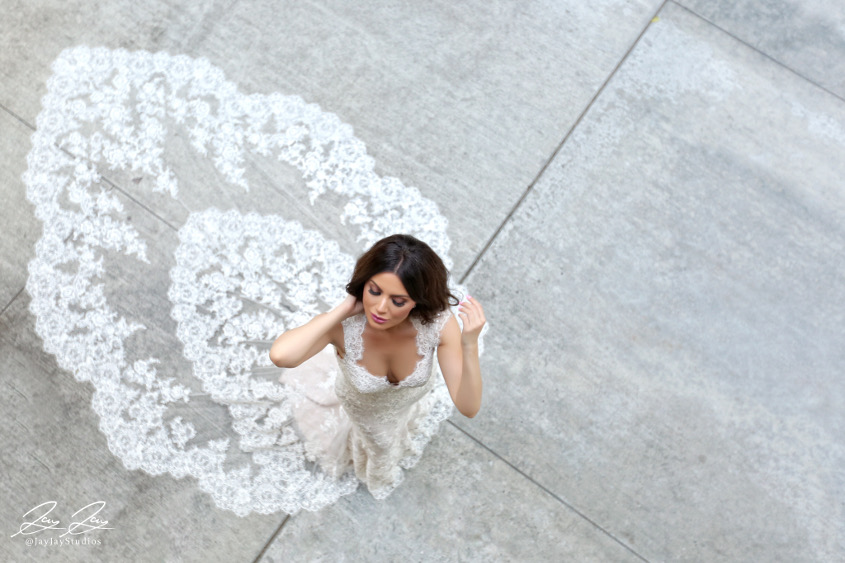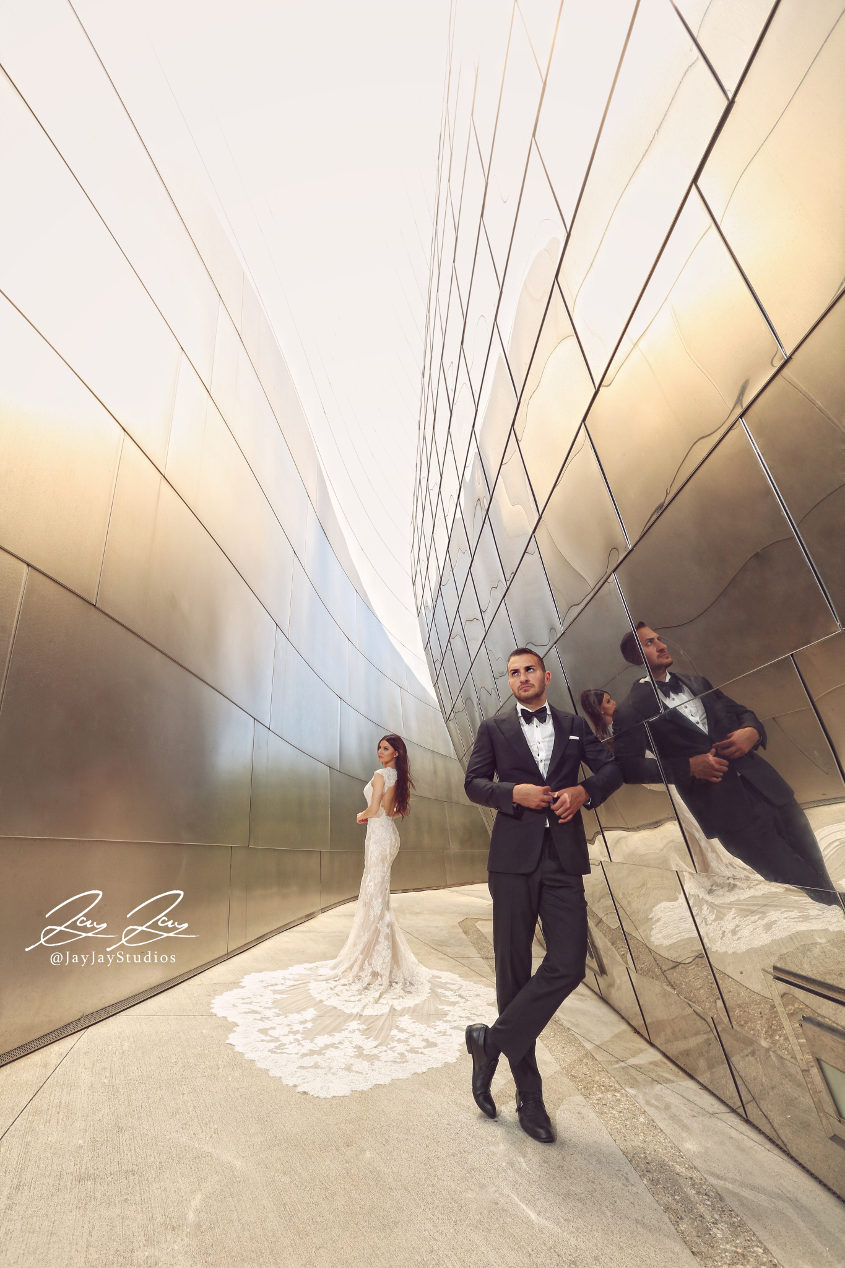 ---
Model Arsen: The photographer Jay Jay and everyone involved were wonderful and made me feel very comfortable throughout the process. The photographer and his team were friendly, understanding, and captured everything a bride and groom would want in their wedding photos."

---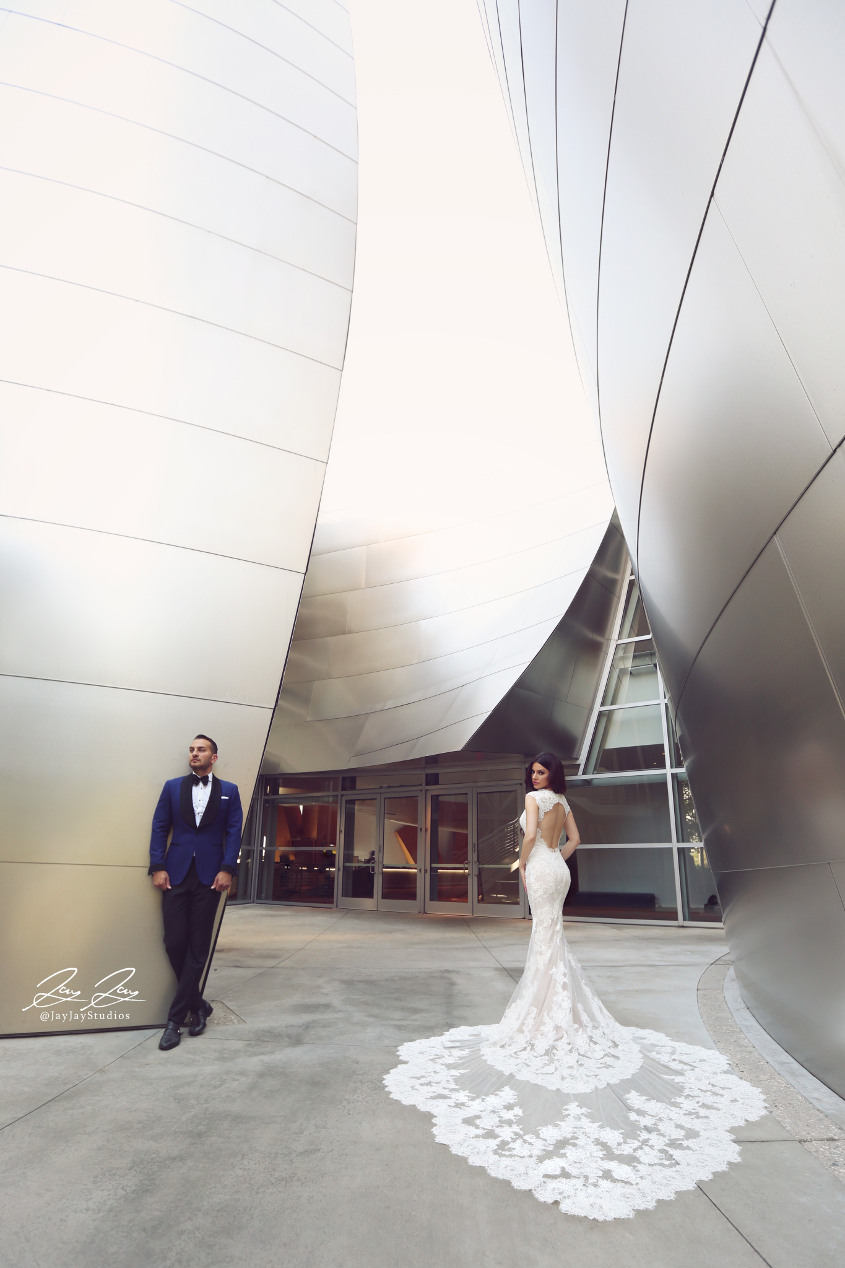 ---
Photographer Jay Jay concludes: "The crew that we have put together is always on point, and we share the same vision." Stunning results, indeed!