ENZOANI REAL BRIDE: ELISSA & TYLER
2018-07-05

20 Nov 2017
Gorgeous, Rustic Romance in the Canadian Countryside
A chance encounter at a dog park turned into long-distance love for Elissa and Tyler, who always found a way back to each other. Sharing a passion for travel, the outdoors, and adventure, the couple eventually decided to celebrate their love with a fittingly gorgeous, rustic, and romantic destination wedding in the Canadian countryside. Read on to swoon over their epic love story -- and to see how Elissa immediately found "The One" in her Blue by EnzoaniJazzy wedding dress!
---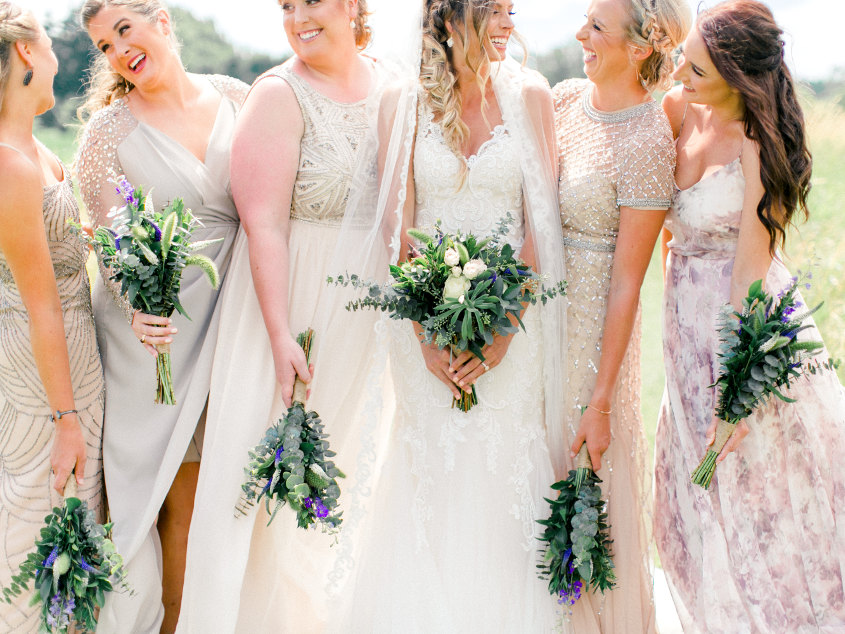 ---
THE DRESS
It was fate that I found my wedding gown from Enzoani. I actually had to change the date of my appointment at Brickhouse Bridal and ended up visiting 10 days earlier than I originally had planned. When I walked in, Enzoani was having a trunk show of their new line for a few days.
---
---
Jazzy was the first one that I picked out off the rack and tried on. I said yes to the dress (and veil) that same afternoon!

---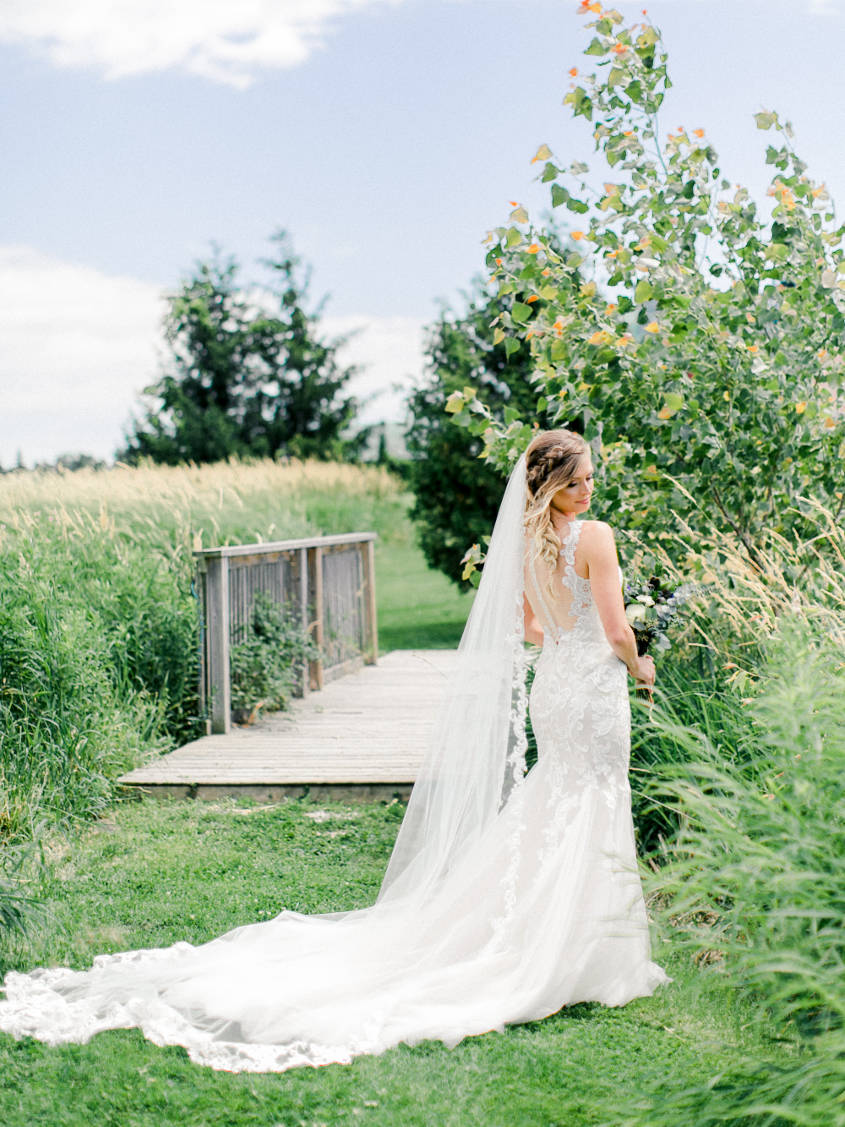 ---
I had a fairly specific list of things I was looking for in my dress but I assumed at some point I would have to settle for something a little different.

---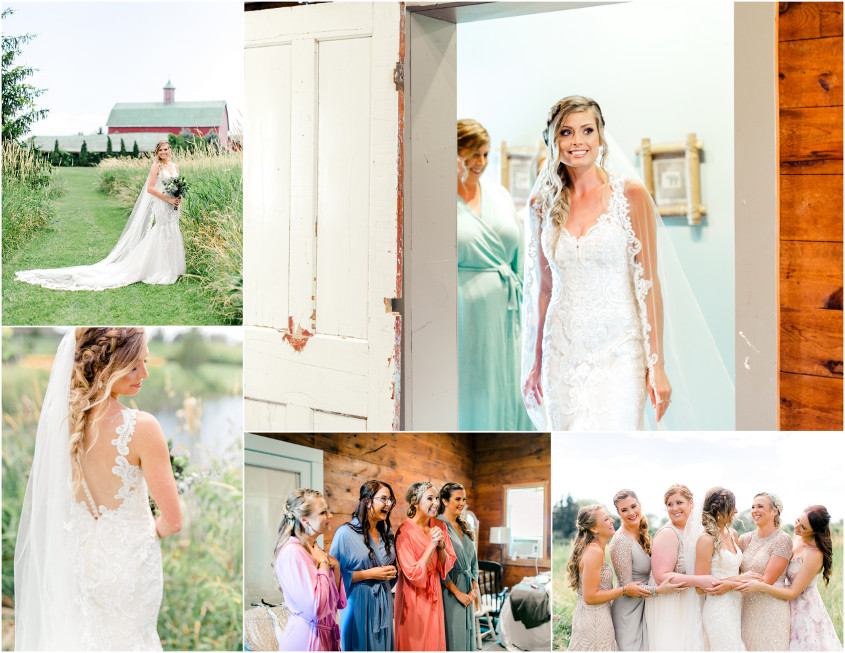 ---
I wanted the dress to have a beautiful back, a flattering neckline, tulle at the bottom and I needed to be able to picture it in a romantic field for our ceremony. It was difficult finding a glamorous dress that also fit in a rustic setting… But Jazzy had it all!

---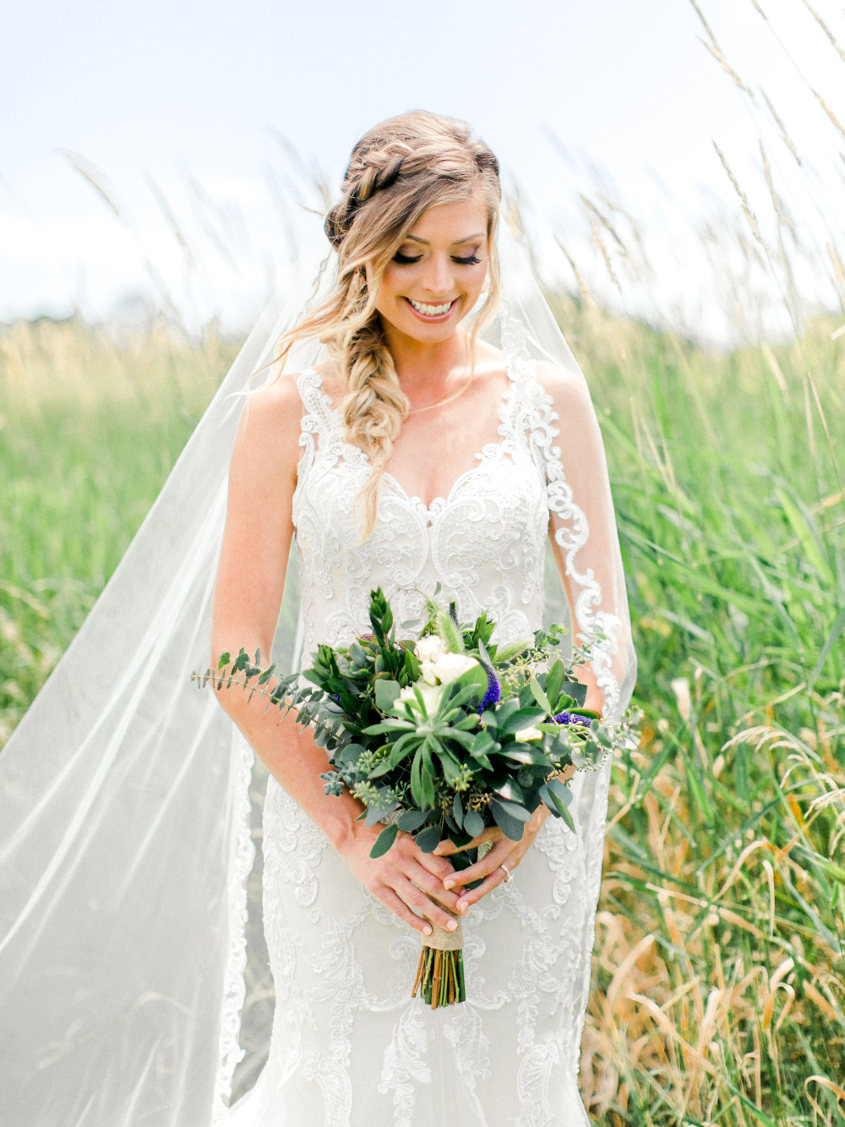 ---
THE LOVE STORY
Tyler and I met for the first time in May of 2013 at a dog park in my hometown while I was visiting family. It did not take long for us to bond over a love for adventure, dogs, the outdoors and Mexican food.
---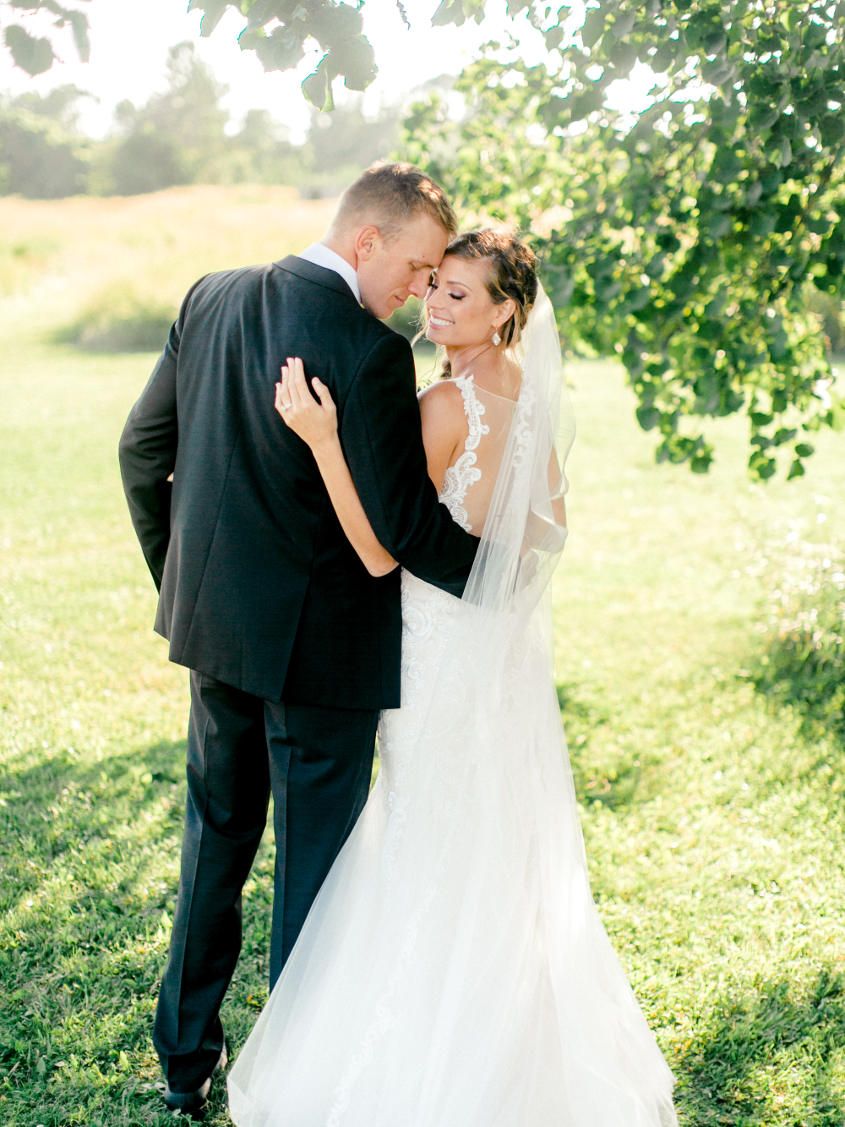 ---
Although we actually lived over 500 miles away from each other, we found ways (and creative excuses) to visit each other often. We never left a visit without knowing exactly when we would be together next...always having plans to look forward to helped us cope with being apart.

---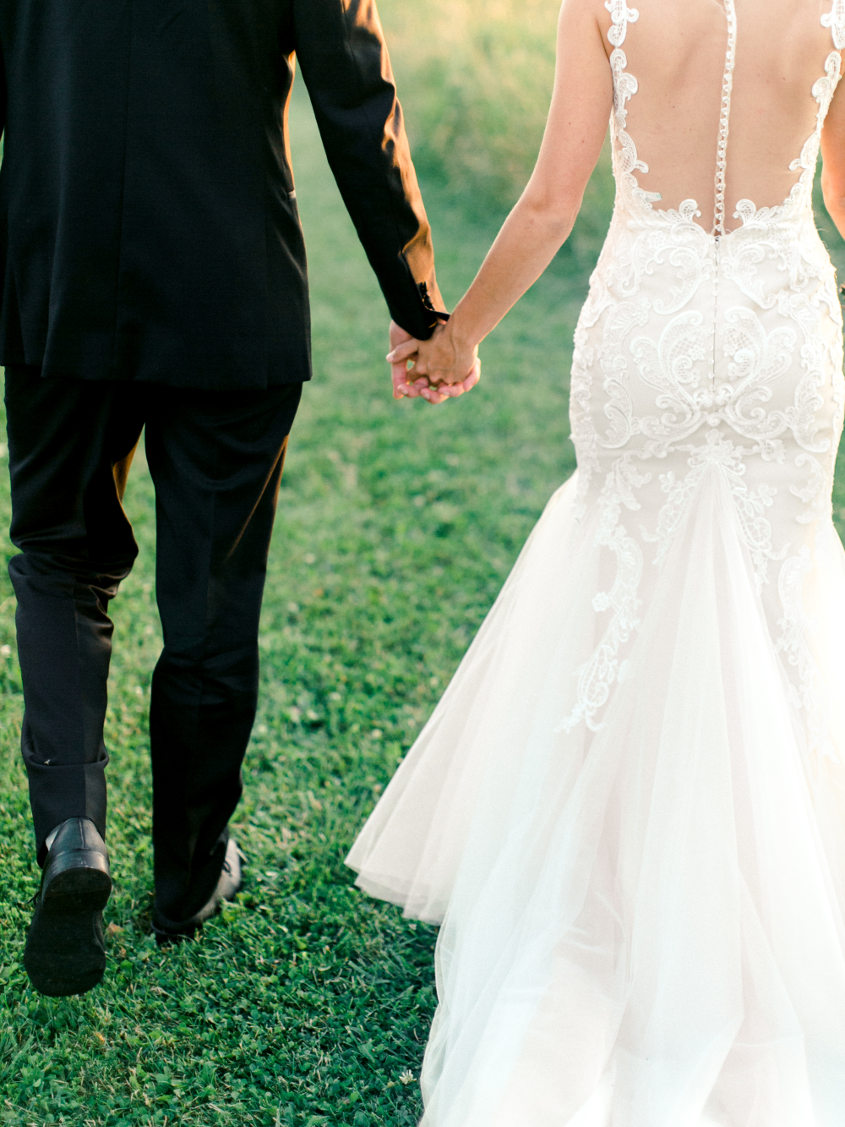 ---
I believe that being able to travel with someone is a strong indicator of your compatibility and we tested that theory often. Besides the trips that we made across Texas to see each other, we traveled through many states, enjoyed time with family in Canada, spent a week in Thailand and survived a 30 day adventure to New Zealand and Australia (12 days of which we spent in a campervan).

---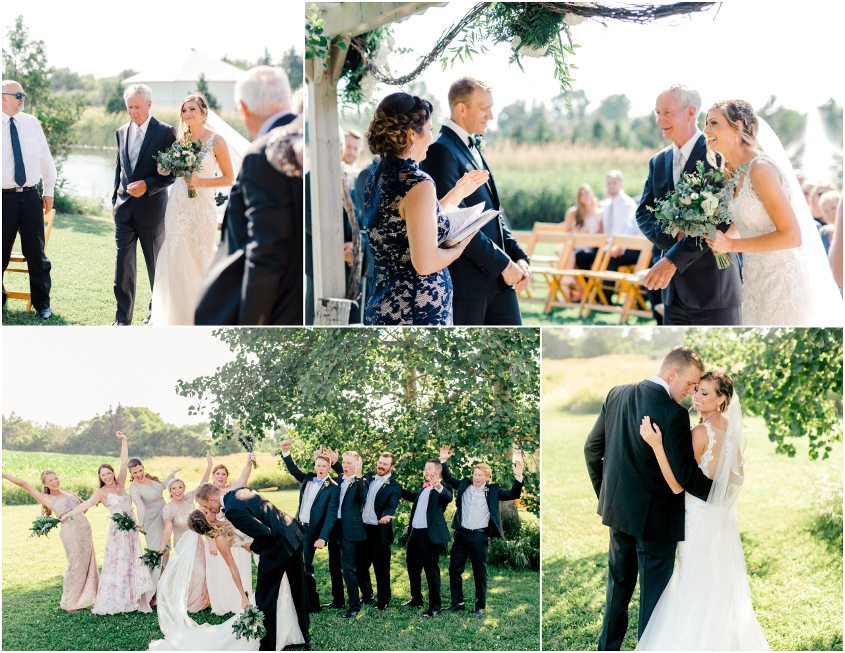 ---
In January of 2014, Tyler told me he loved me for the first time. In May of 2015, I sold my business and moved to be closer to Tyler and my family full-time. In June of 2016, Tyler got down on one knee and proposed at Baker Beach in San Francisco. Thirteen months later we committed to forever in Bloomfield, Ontario. Living in Texas, everyone wants to know why we decided on Canada. The answer is simple!

---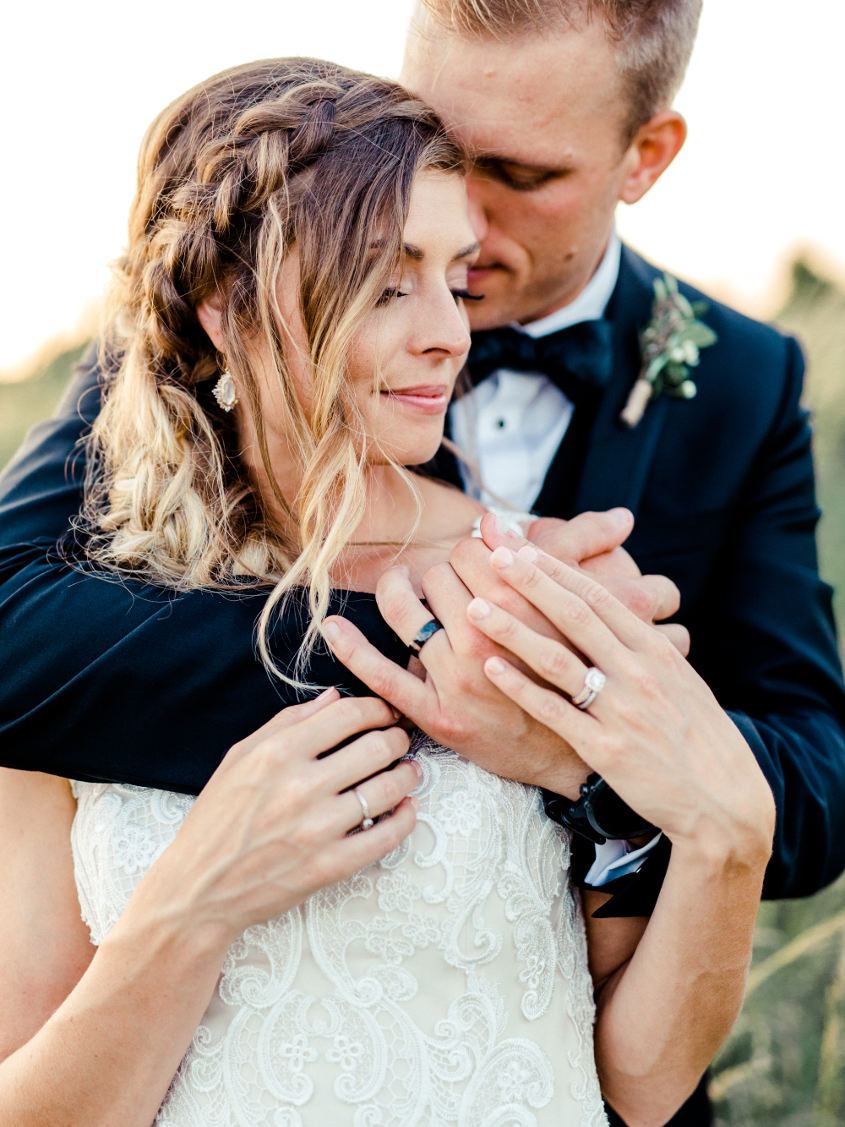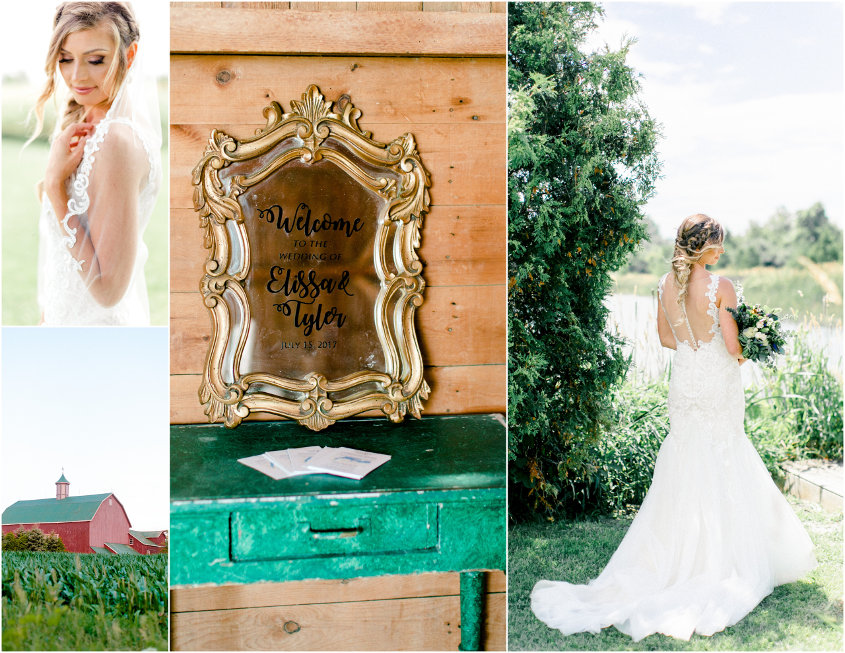 ---
My dad is Canadian and I have spent time there at our family cottage every summer since I was born. The cottage in on a small private island that has been in our family since 1865 so there are many special memories tied to it for all of us. I had always wanted to get married there and while logistically it didn't work out for us to get married on the island, we found a beautiful venue not too far away.

---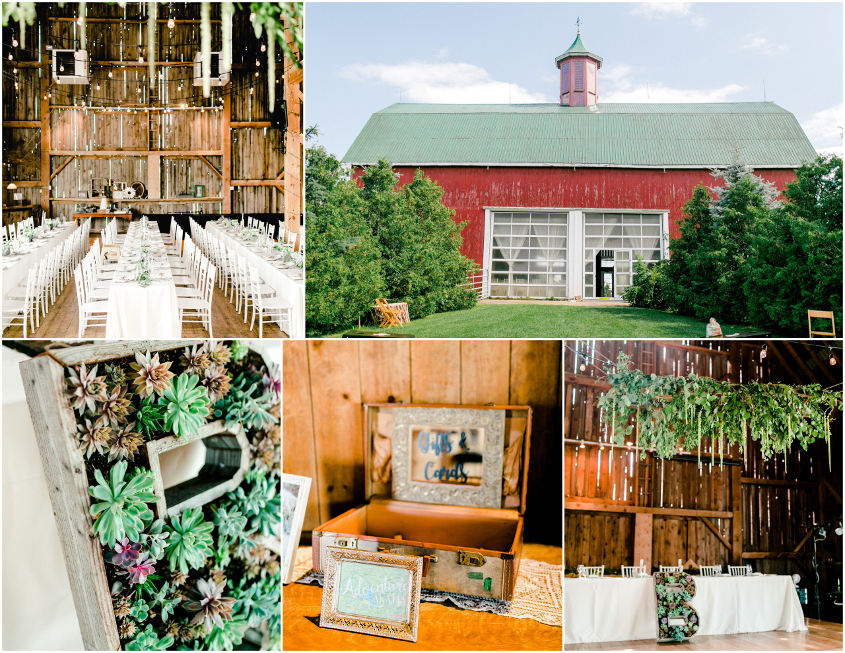 ---
We decided to host a barbecue at the cottage the day following the wedding to continue celebrating and to let our closest friends and family enjoy the island, many for the first time! Guests traveled from all over the country to be with us on our wedding day and for that we are forever grateful.

---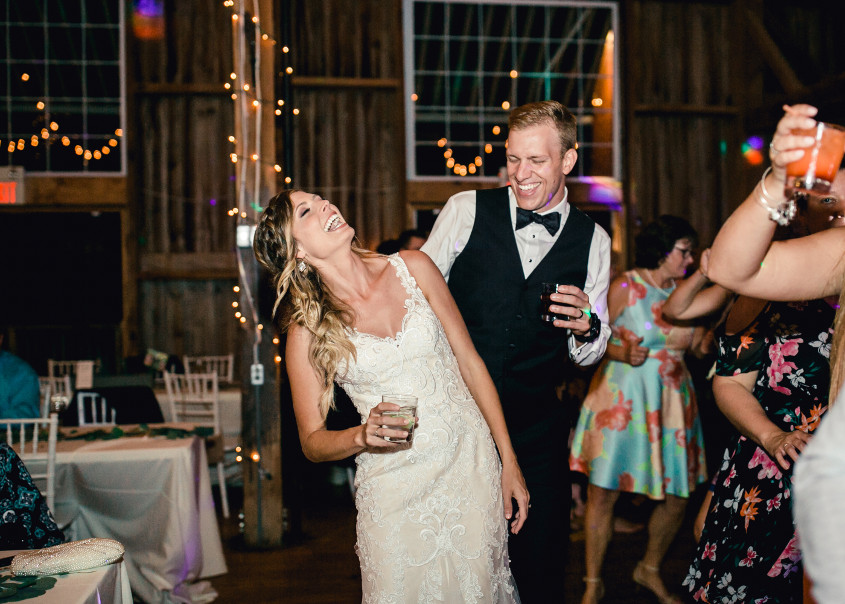 ---
We could not have asked for prettier weather during our special weekend and the wedding was everything we could have ever dreamed of, and more. We have the most incredible memories of our day and are looking forward to decades of new adventures together.

---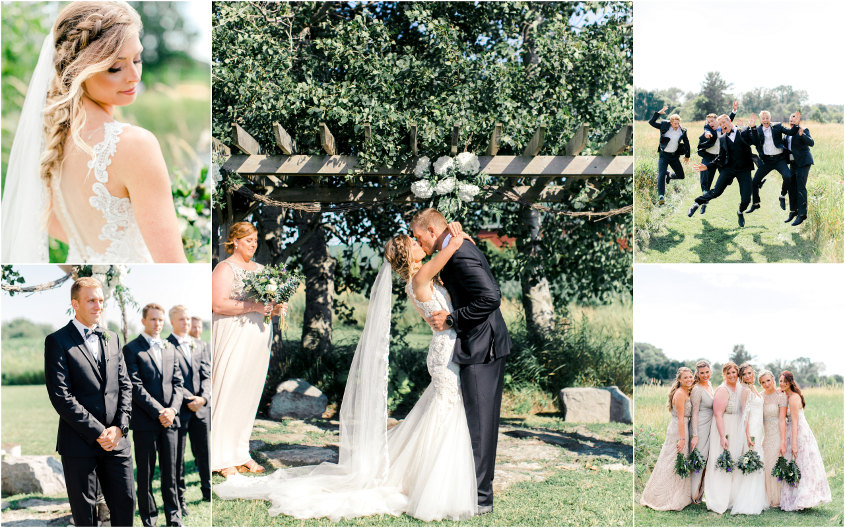 ---
MOST MEMORABLE WEDDING DAY MOMENTS
I'm sure everyone says this, but it's hard to choose just one favorite moment! As a bride you spend all of this time planning, down to the silliest details, and the memories that I cherish so dearly are things that happened unexpectedly.
---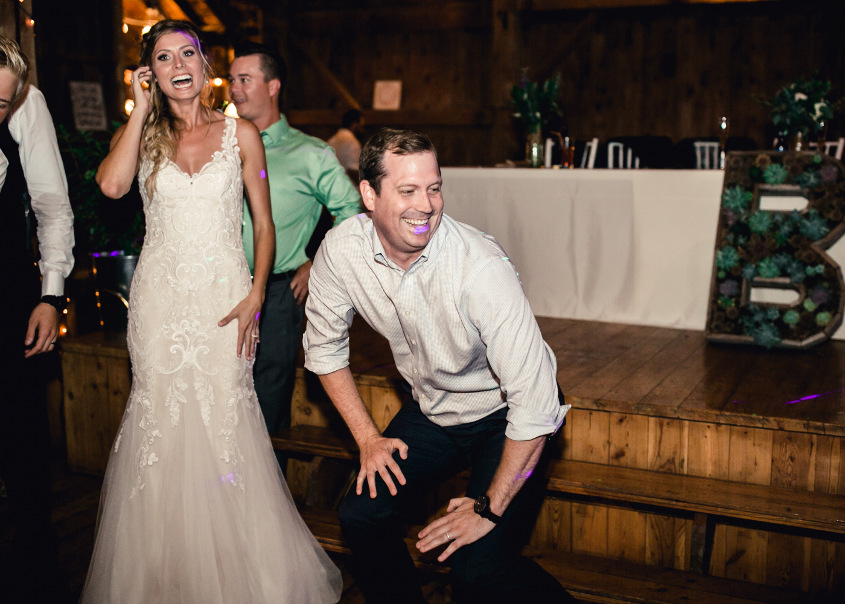 ---
Here are a few examples:
-My husband having the ultimate boy band experience on stage at the reception with his groomsman as the DJ played Backstreet Boys.
-Our officiant asking us to fist bump before declaring us as man and wife. We are now "Team Bowman" for whatever life throws our way. I love how personal and creative our ceremony was!
---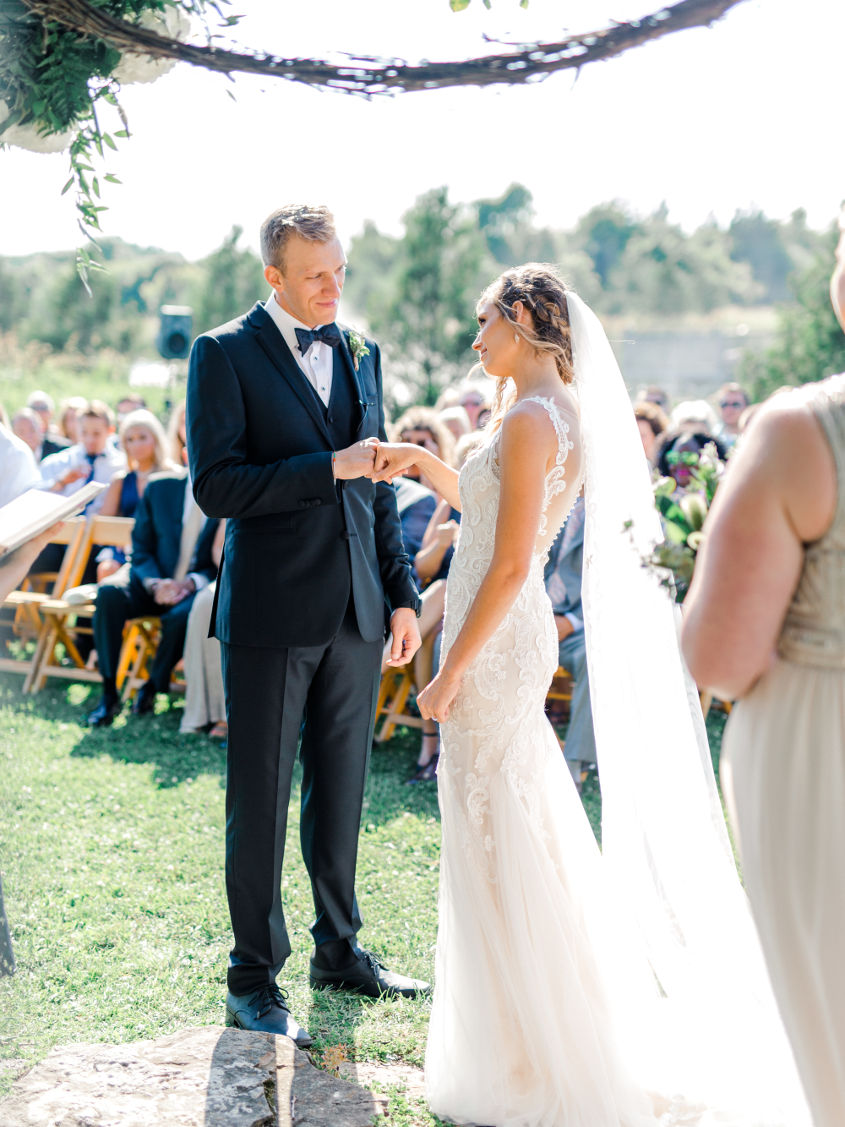 ---
-My brother, Patrick, stealing the dance floor with his stanky leg.
-My oldest brother having to drive three of us down to the aisle in the back of his minivan because the golf cart didn't come back for us. He was supposed to walk my grandmother down the aisle and I'm sad that he was unable to do that, but I love that we have this memory now instead!
-My 94 year old grandma dancing at midnight to AC/DC!
-Hearing Tyler's vows for the first time. Writing and reading our own vows was difficult to do, but it was one of the most powerful and intimate parts of the wedding.

---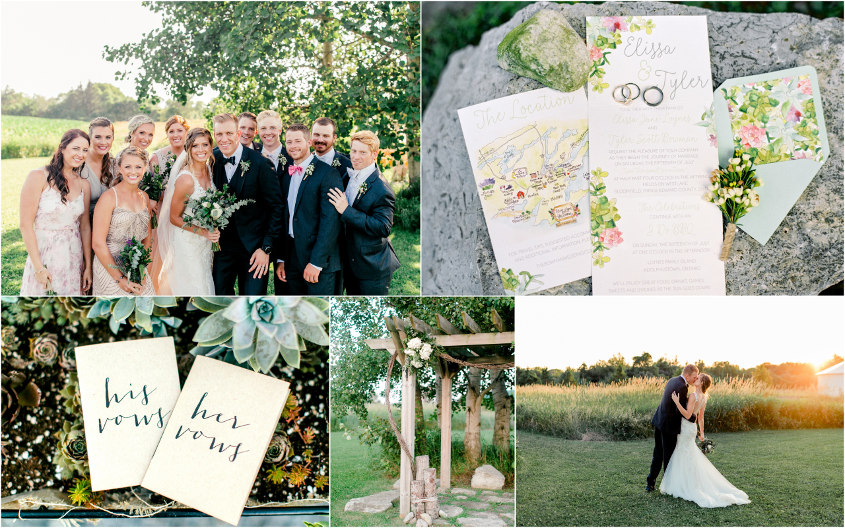 ---
MY ADVICE...
My advice to other brides-to-be (especially for destination weddings):
If time allows, have a welcome party the night before or a get-together the day following the reception. We had our rehearsal in the morning and followed it with a nice lunch at a local winery. We wanted our families and bridal party to have the rest of the afternoon and evening to explore the area! We let the rest of our guests know where to meet us for a drink later on that evening and so we were able to see several people the night before.
---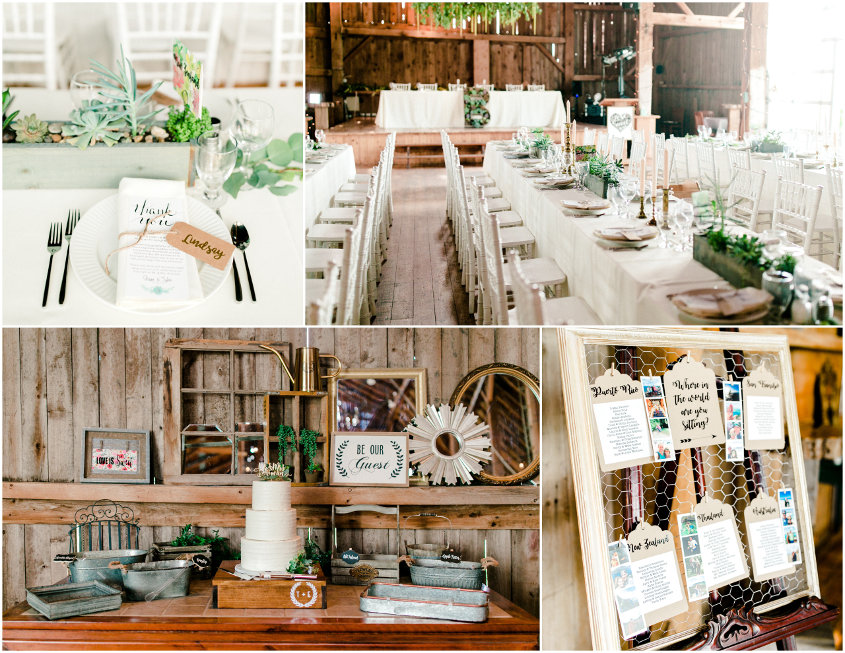 ---
We had a casual barbecue the day after the wedding and many of our guests dropped by before heading to catch flights. These events took some of the pressure off of us during the reception to make sure that we gave every guest the proper amount of attention before the night was over. We still tried to say hello and chat with everyone, of course, because we know many people traveled a long way to celebrate with us.

---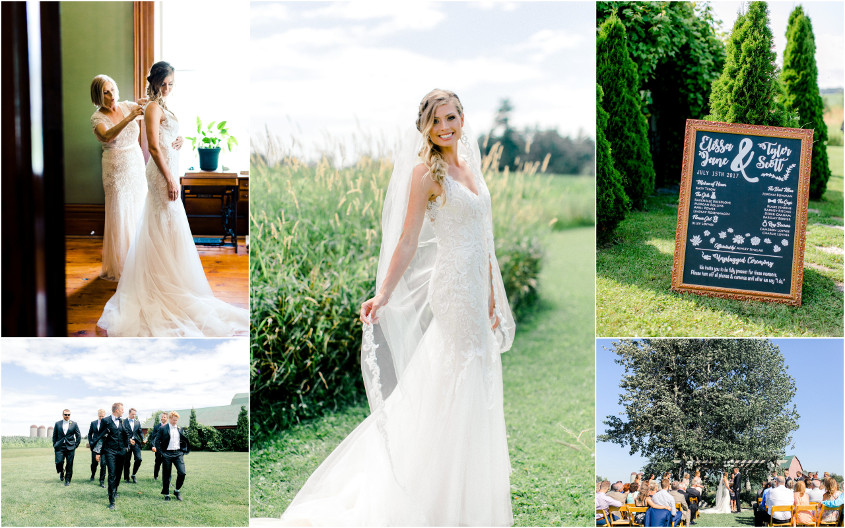 ---
Because we had multiple visits with people throughout the weekend, we were able to spend more time together on the dance floor! It was the perfect balance of celebrating each other and enjoying the company of those we love most.
---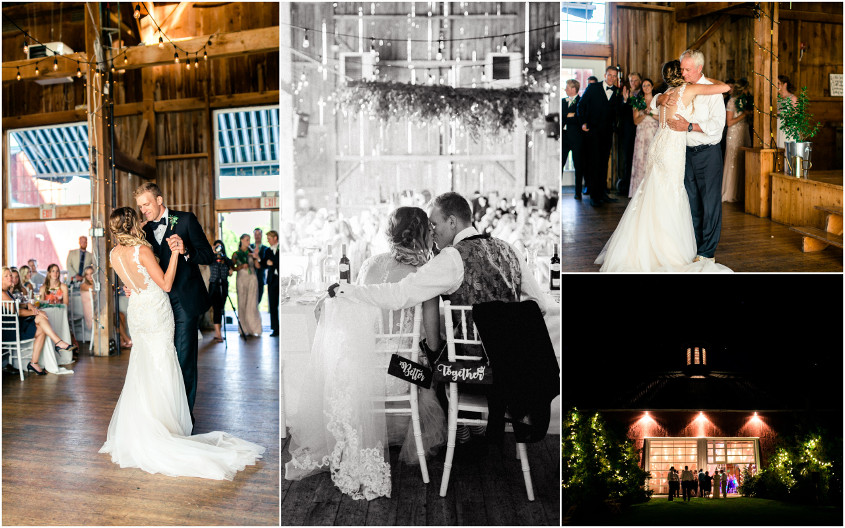 ---
Fun fact:
In lieu of traditional wedding favors and photobooths, we hired a digital caricaturist and it was a hit! We received a digital copy of each caricature the day following the wedding and the guests each received a printed version in a plastic sleeve to take home. It was the perfect momento of our day, especially with everyone traveling!

---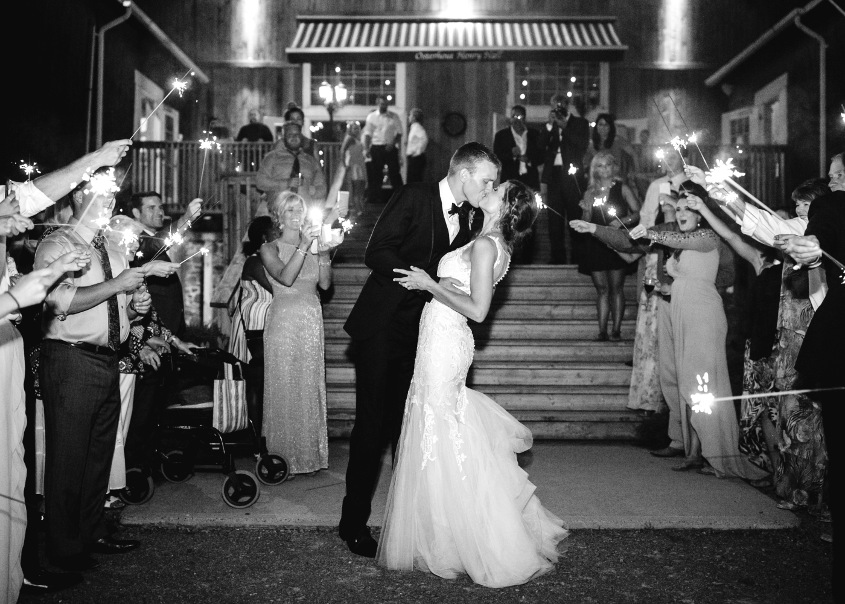 ---
Congratulations, Elissa and Tyler!